,
St. Luke's Church is open for in-person worship at 10:30 A.M. on Sundays. We have also begun to livestream our services via Facebook Live. Please visit our Facebook page at 10:30 to watch the service or thereafter to view the video at a later time. You may also watch it below on the website.

If you visit us on Sundays, you will see that the church has been sanitized and set up for strict social distancing. Please wear a face covering. If you do not have one, we will provide one for you. Before you enter the church, our usher will take your temperature and ask you to use hand sanitizer from the Parish Hall touchless dispenser. At our service of Holy Eucharist, communicants will receive the sacrament in one kind only -- bread, NO wine.


For more information about our protocols during the continuing pandemic, please check out the Sep/Oct 2020 issue of our New Visions newsletter here:
We want you to be safe when you visit us for worship. If you are uncomfortable or if you do not feel well, please stay home.


We continue to be particularly concerned with the wellbeing of those at highest risk – those people over 60 and/or those with underlying medical conditions. Please continue to check in with your friends and neighbors and hold all those who are vulnerable in prayer.

We will continue our Virtual Coffee Hour via Zoom on Sundays at 12:30 P.M. Please email us for credentials.


For the latest news and updates, follow us on Facebook, check our website here at www.StLukesHaworth.org or sign up below for This Week @ St Luke's, our weekly eBlast for parishioners.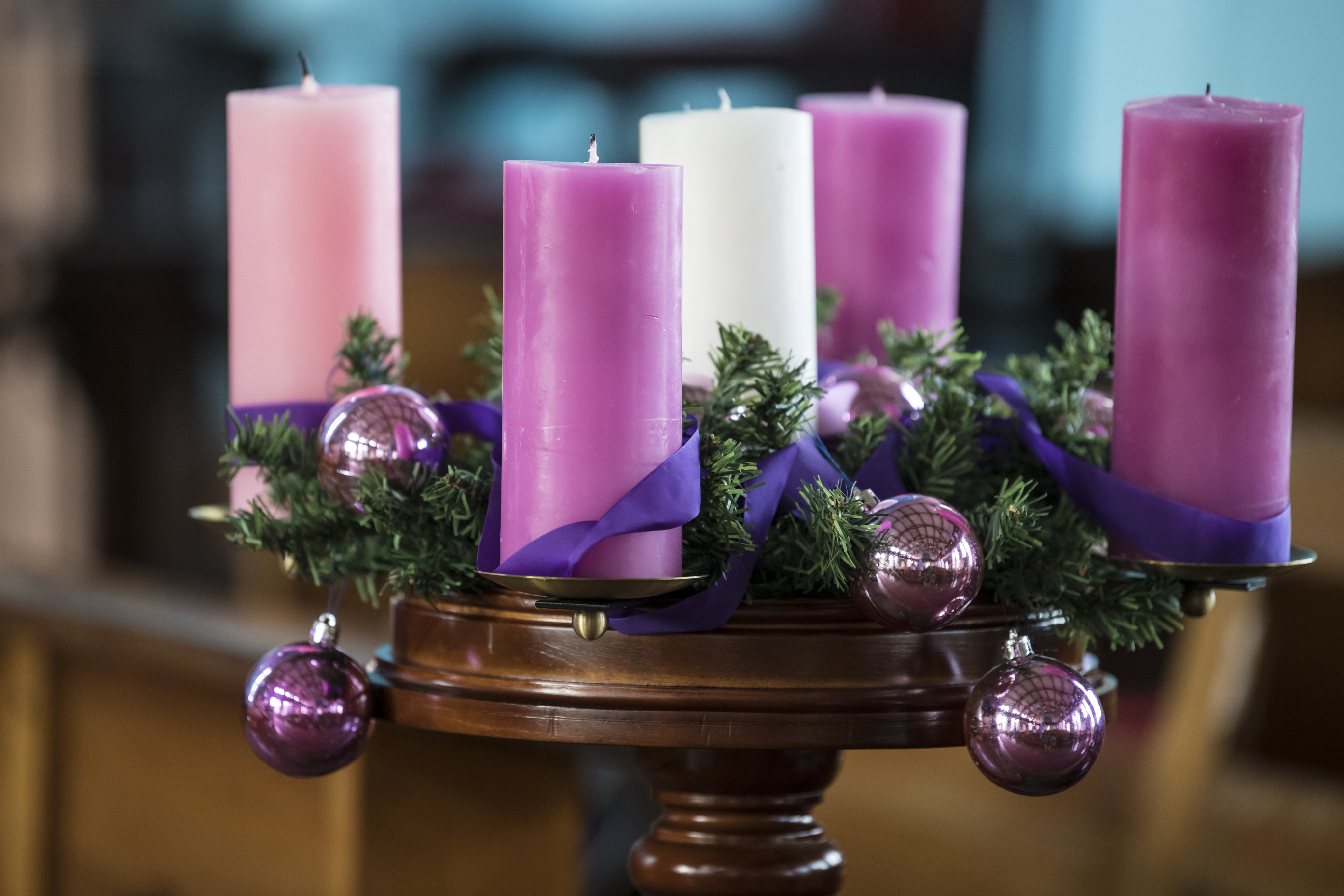 THE FIRST SUNDAY OF ADVENT

Almighty God, give us grace to cast away the works of darkness, and put on the armor of light, now in the time of this mortal life in which your Son Jesus Christ came to visit us in great humility; that in the last day, when he shall come again in his glorious majesty to judge both the living and the dead, we may rise to the life immortal; through him who lives and reigns with you and the Holy Spirit, one God, now and for ever. Amen.

--Collect of the Day, The Book of Common Prayer

Lessons for the day may be found here:


Advent 1, Year B (lectionarypage.net)

A PRAYER FOR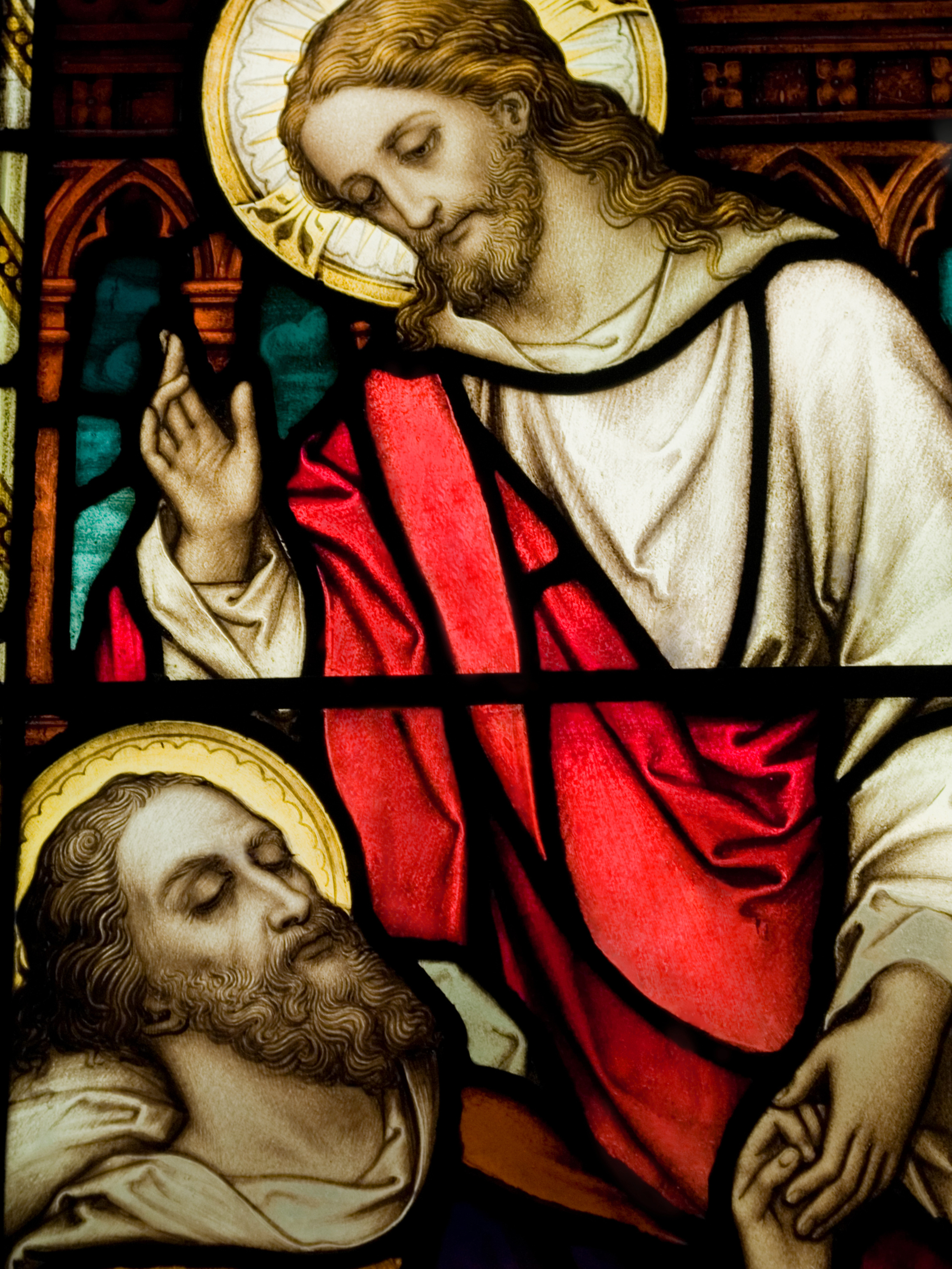 HEALING
The Almighty Lord, who is a strong tower to all who put their trust in him,
to whom all things in heaven, on earth, and under the earth bow and obey:
Be now and evermore your defense, and make you know and feel that
the only Name under heaven given for health and salvation is
the Name of our Lord Jesus Christ. Amen. (The Book of Common Prayer, 1979)
Join us on the Third Sunday of the month for a quiet Healing Service.
The service takes place in the Chapel following the main Sunday service.
There are no in-person healing services at St. Luke's at this time. HOWEVER...
We are leaving this notice in place even during the Coronavirus Quarantine times in hopes that we will be able to return to it when we are able to do so...If there is a need for special healing prayers, PLEASE contact us. PRAYER is the one thing we can all do collectively and effectively!
St. Luke's is a loving, inclusive, Christ-centered faith community in the

Episcopal Diocese of Newark in Northern New Jersey. We
seek to be a bridge between traditions and communities. We welcome anyone who wants to learn and grow in the knowledge and love of God.
Families, couples and singles, young and not-as-young as we used to be, we come from many traditions, backgrounds and perspectives, but we live together with confidence in the abundance of life found in the life, death and resurrection of our Lord Jesus Christ. Trusting in the Holy Spirit for inspiration, we seek to be the body of Christ in our part of the world.
We gather weekly to celebrate God's love and grace toward all God's creation. We sing, pray, listen to and study the Holy Scripture, hearing how God forgives our sins, enlightens our minds, stirs our hearts and strengthens our wills. In community we gather to support, encourage and share fellowship with one another and to reach out to the community and the world around us.
If you do not currently have a church home because you're new, returning or searching, then come -- just as you are -- and worship
with us.
43 Massachusetts Ave & Grant St
Haworth, NJ 07641
201-384-0706
St. Luke's is located east of the Garden State Parkway and west of the Palisades Interstate Parkway about 4 miles south of the New York State line in the beautiful Northern Valley section of New Jersey in the Borough of Haworth. We are convenient to the neighboring boroughs of Dumont, New Milford, Closter, Cresskill and Demarest.
To reach St. Luke's from anywhere in the Northern Bergen County area, find your way to Knickerbocker Road (CR 501). We are located just two short blocks west of Knickerbocker Road on the north side of Massachusetts Avenue. There is plenty of parking in our lot at the rear of the church off Massachusetts Avenue. The main entrance to the Church is on Grant Street.
The easiest way to enter St. Luke's is through the side door up the walkway from the parking lot that will bring you into the Parish Hall. The big double doors and the gentle rampway make our space accessible to anyone disabled. We invite all new and old friends to come and join us in worship and celebration each Sunday.
Have a question about our church? A prayer concern you'd like to share? Want to receive our eNewsletter and Parish News alerts? Please contact us and let us know your need.
To learn more about St Luke's Episcopal Church and what we have to offer, please feel free to:
call us at 201-384-0706
email us at
Office@StLukesHaworth.org
(or use the contact form above) or
Like us at

facebook.com/StLukesEpiscopalHaworth/.


Better yet, stop by on a Sunday morning and visit with us!