Worship is the core of who we are as human beings. Worship is how we acknowledge the ultimate ground and source of our lives. Worship calls us to feel and experience all that is in our lives: joy, hope, despair, questions, pain, wonder, gratitude and love.
We celebrate together at 10:30 on Sunday mornings, rejoicing in God's work in our lives.
We move out from the walls of the church building to face the week ahead, knowing that we all share in daily prayer, to keep our connection to God and to each other fresh and enlivening.
Whatever kind of worship helps you feel close to God, you are likely to find a place at St. Luke's.

Holy Eucharist (Communion)
Sunday 10:30 A.M. service
We worship according to the Episcopal Church USA's Book of Common Prayer accompanied by our pipe organ and/or piano, with occasional choral and/or instrumental offerings.
Other Services
We are always delighted to speak with you about baptisms, weddings, anointing and visitation of the sick, Communion for the homebound, funerals, and any other ways we can be of service to you!
Our Services
Join us on Sunday mornings at 10:30 for Holy Eucharist

We are delighted to help you arrange other services

Contact us to arrange a Baptism, Confirmation, Wedding, Funeral or other service at St. Luke's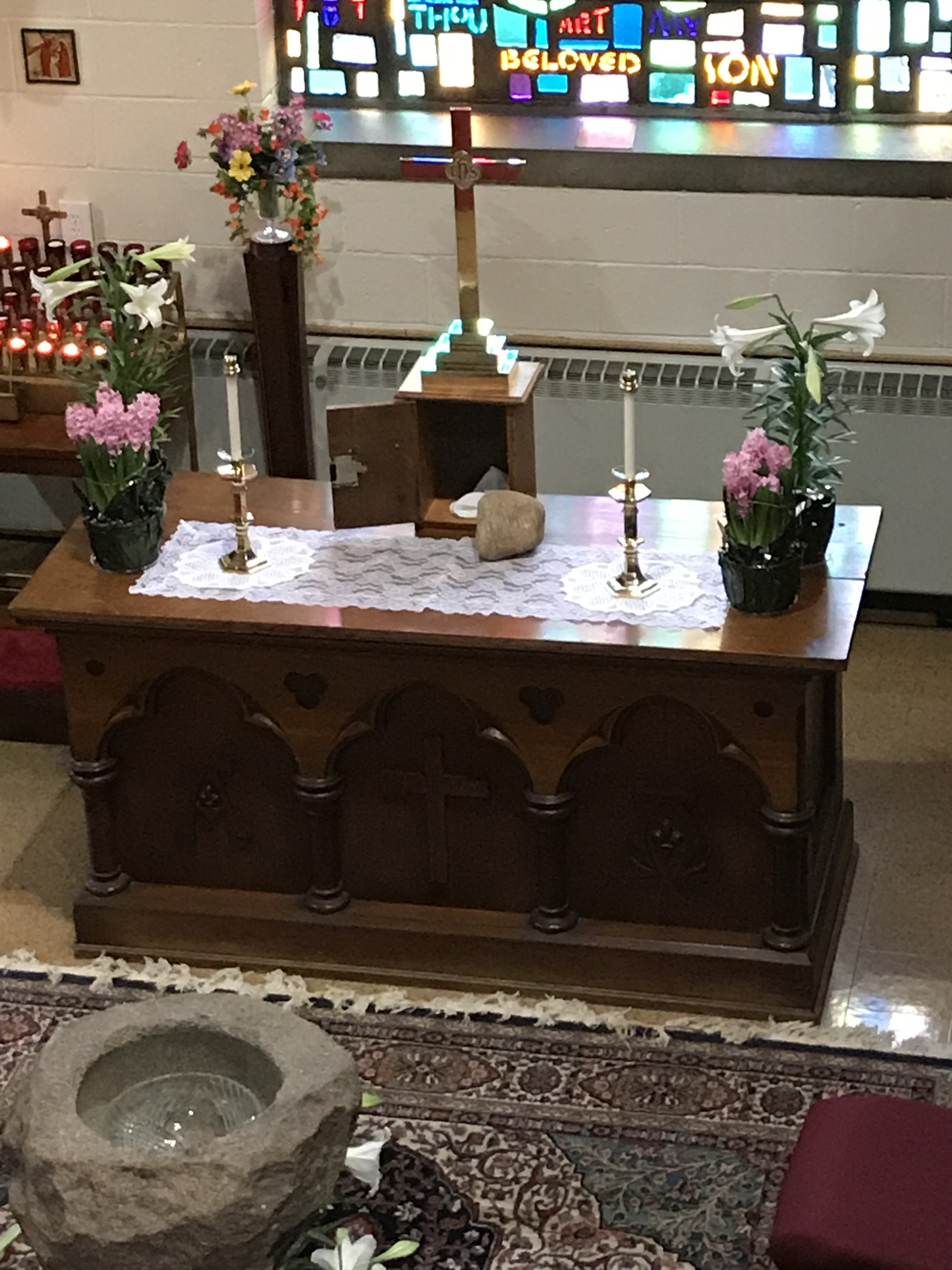 Grace happens. All the time. Grace is God's gift to us. The signs of God's grace are abundant. Some are dramatic. Many at first glance seem mundane. All are potentially life transforming.
For all that has been.
For all that is.
For all that is yet to be.
We give you thanks, O Lord!
-- Dag Hammarskjöld
God created us, but God was not – and is not - finished with creating. God keeps showing up. God is very much at work. Our job as God's creatures is to pay attention to God's grace. And to join with God in God's work.